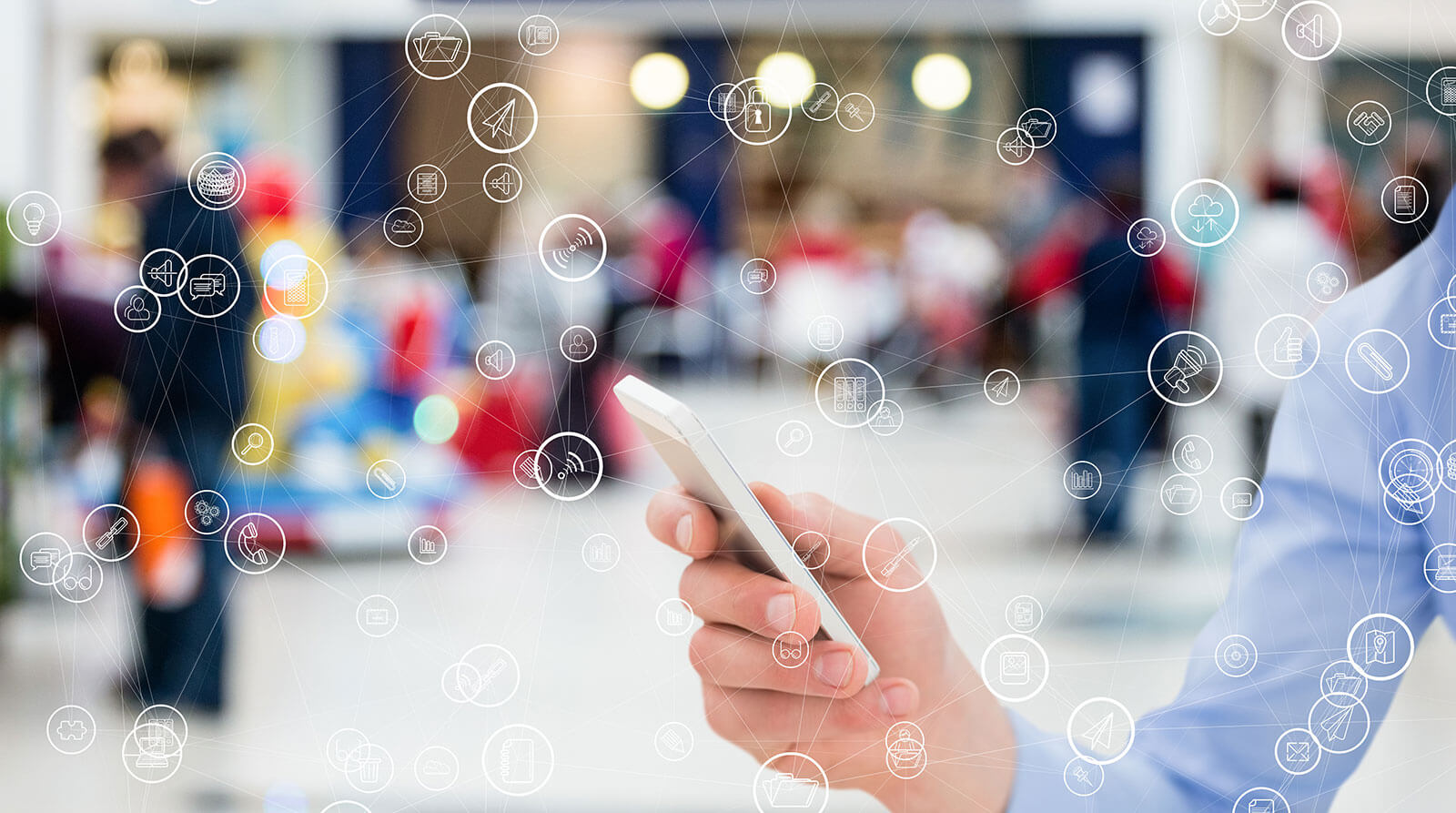 Smart Community
Framework
Are you ready for a smarter community?
We want to know how you feel about becoming a smarter community and which of the 18 smart services are most important to you.
Have your say
Be quick survey closes on Wednesday 30 January 2019
Albury and Wodonga's Smart Community Framework, created in collaboration with a broad range of community stakeholders, provides a blueprint that will guide the planning and delivery of smart and connected community services across our region.
The framework identifies a range of innovative concepts, solutions and services which will be pursued jointly by council and the community for the benefit of the entire region.
View the framework
Imagine a time when a satellite will tell you if there's a car park outside your favourite store in the city centre, our street lights will know when you're walking by and switch on to keep you safe, or your phone will tell you where to find a charging station to 'refuel' your state-of-the art electric car.

These types of technologies and much more could soon be coming to Albury and Wodonga as part of our joint efforts to join the 'smart communities' revolution.

Under our Smart Community Framework, we've identified 18 services ranging from health and education to waste collection and water management. They provide new, improved ways of delivering the high-quality services that a modern community needs.

However, it's not just about technology, It's also about working smarter with what we have and also working with other agencies. By sharing data resources with other government organisations, for example, we can combine our knowledge to identify problems, create solutions, and stay abreast of developments in a rapidly-changing world.

But are you ready for it? We want to know how you feel about becoming a smart community and specifically, which of the 18 smart services are most important to you.

Your feedback will pave the way for the establishment of a cross-border working group involving representatives from both councils. In following steps, we'll work towards gaining funding, identifying partners who will help to make projects a reality, and developing a timeline for the introduction of smart services that will change the way our cities operate.

Benefits of a Smart Community

With the right planning and investment, Albury Wodonga's leaders can make our community more liveable, more workable and more sustainable. These are the ultimate goals on which our Smart Community journey must focus. Our people must be able to feel they are part of a place where things happen, where opportunities exist, where they are shareholders.

Lifestyle & Wellbeing

Enhanced liveability means a better quality of life for our residents. In the Smart Albury Wodonga community, people have access to a comfortable, clean, engaged, safe and healthy lifestyle. Some of the most highly valued aspects include lower energy costs, convenient transport, good schools, faster emergency responses, clean water and air, low crime, and access to diverse entertainment and cultural options.

Economic Growth & New Investment

Enhanced workability means accelerated economic development. Put another way, it means more jobs and better jobs, and increased local gross domestic product. In the Smart Albury Wodonga community, people have access to the foundations of prosperity – the fundamental infrastructure services that let them compete in the digital economy.

Environmental Sustainability

Enhanced sustainability means giving our people access to the resources they need without compromising the ability of future generations to meet their own needs. The Smart Albury Wodonga community enables the efficient use of natural, human and economic resources.

Health

Allows people in remote areas to get access to medical specialists (via tele-health) without having to travel
Improves health outcomes, better management of chronic conditions, reduces health care costs

Education

Flexible learning, technology-enriched environments, distributed learning techniques and high-end video and 3D technologies that actively engage students whether they attend classes on campus or from elsewhere.

Vehicles

Encompasses real-time management of vehicles & routes using smart technologies - vehicle tracking, telematics, monitor/improve driver behaviour, remote vehicle disabling.
Council can optimise use of fleet, reduces operational costs.
Drones equipped with sensors can collect in real-time information on terrain, crops, vegetation, weather, livestock.

Building

Enables real-time centralised monitoring and control of heating, ventilation, air con, lighting, security, lifts, etc.
Delivers energy savings and operational efficiencies, reduces carbon emissions.

Lab & Innovation Hub

A multi-purpose space for Council & technology partners to showcase smart technologies, supports digital economy.
A laboratory for co-creation & innovation, developing/testing ideas such as mobile apps, attracts skills and investment.

Ways of Working

Re-alignment of workplace, technology and people to create an enabling, collaborative work environment for staff.

Water

Smart meters inform people & businesses about how they consume water (often reducing consumption by up to 10%).
Sensors accelerate identification & repair of leaks, lowering water loss (which can be as high as 30% in some areas).

Power

Smart meters inform people & businesses about how they consume power (often reducing consumption by up to 10%).
Reduce manual meter reads, improves workforce efficiency.

Parking

Guides motorists to car parking spots through a mobile app.
Provides multiple payment options: cards, cash, mobile app.
Resident's 'smart card' can be utilised to apply different parking fees to residents (lower) and visitors (higher fees).

Transport

Real-time tracking allows operators to monitor services, and users to retrieve location information via mobile app
Electric driverless shuttles, up to 16 people, runs 14 hours, wi-fi, less noise, fewer cars on road, reduced emissions

Signage

Smart Signs integrated with wi-fi, smart parking & transport provides alerts & wayfinding for residents, visitors & tourists

Pole/Station

Smart Poles/Stations offer multi-functional community services: wi-fi, sensors, device charging, cctv, e-vehicle charging, interactive kiosk, payment system, info & news.

Lighting

70%+ reduction in energy, reduces carbon emissions
Lowers electricity and maintenance costs
Improves lighting conditions facilitating more flexible hours
Lowers crime rate and increases property values

Wi-Fi

Always-available network access to everyone
Provides a platform for efficient delivery of services, eg. public safety, council services, social sharing
A service that residents and visitors expect in a city

Public Safety

Connects day/night cctv cameras with smart lighting to enhance public safety and emergency management
Dramatic reduction in crime rates (up to 20%)
Improvements to use of parks, playgrounds, paths, trails

Waste

Bin sensors that send messages requesting service
Up to 30% reduction in collection costs, productivity improvements, optimised scheduling of garbage trucks
Contributes to greater urban cleanliness

Citizen Services

Provides convenient access through smartphones, tablets and websites to council information and services
Reduction in administrative costs by automating services
Simplifies interaction with council, reduces cost to serve

Environment

Sensors monitor in real-time environmental factors such as; air quality, soil moisture, noise, flood/tide, water quality, etc
Helps achieve an optimal urban environment for residents
Are you ready for a smarter community?
We want to know how you feel about becoming a smarter community and which of the 18 smart services are most important to you.
Have your say