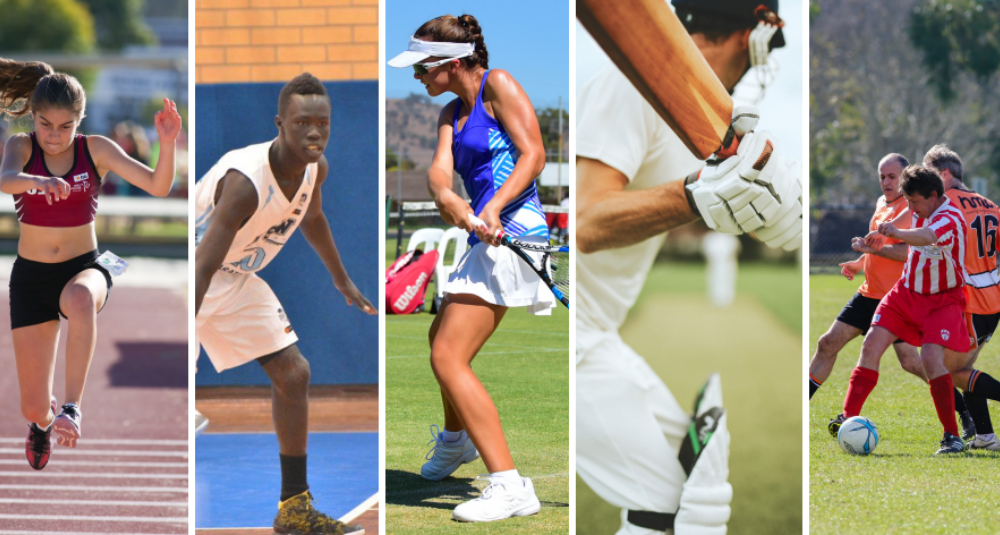 Sporting community
---
9 January 2023
Supporting our active sporting community
Under the Two Cities One Community partnership, AlburyCity and Wodonga Council have released a Draft Sport and Recreation Strategy that sets a long-term plan for our region's facilities.
Sport and recreation play a major role in contributing to the Albury Wodonga community's strong sense of wellbeing, and with our region being an attractive destination for major sporting events, it is important that there is a strong plan for the future through a cross-border strategy.
This will allow both councils to provide sport and recreation opportunities in the most efficient manner, with a focus on improvements to existing facilities that meet the needs of our growing community.
The strategy was developed in consultation with local sporting groups and governing bodies, with extensive background research undertaken to determine the trends in participation and facilities required, and inspections of local facilities.
The sports investigated in the strategy include AFL, athletics, baseball, basketball, beach volleyball, cricket, croquet, cycling, hockey, lawn bowls, netball, rowing, rugby league, rugby union, soccer, softball, table tennis, tennis, touch football, triathlon, and volleyball. Aquatics facilities will be investigated separately.
The strategy explores a range of actions that both councils can take to encourage participation in these sports over the next ten plus years.
AlburyCity Mayor Kylie King said many actions in the strategy focus on ensuring our community can easily access the sports and recreation facilities that they enjoy.
"We are an extremely active community, and we need to ensure that we cater for increasing demand, as well as encouraging female participation and access for those with a disability," said Mayor King.
The 2C1C Draft Sport and Recreation Strategy is now available for feedback on the AlburyCity website.
---