Two Cities One Community Partnership
Two Cities One Community Partnership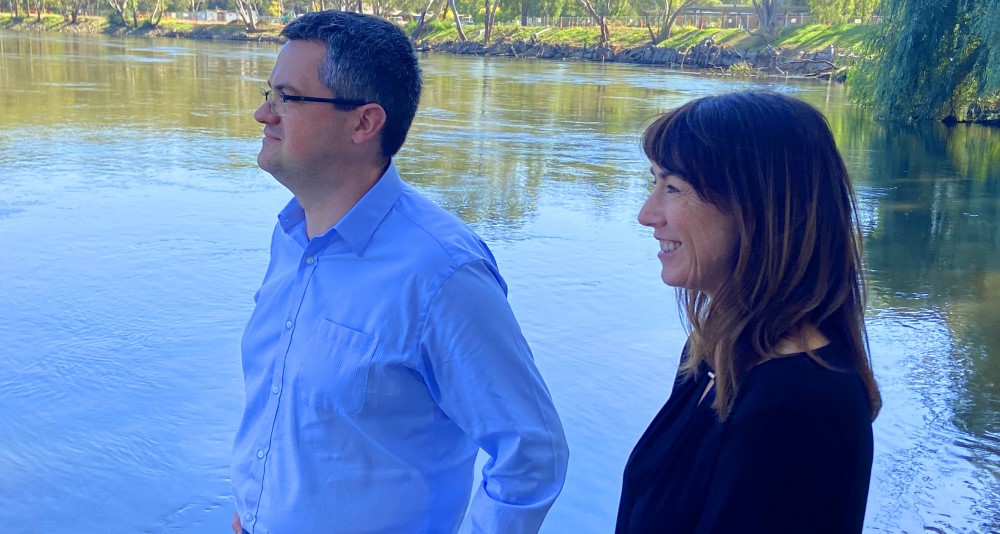 Two Cities One Community Partnership
---
25 March 2022
Two Cities One Community Partnership Delivers Regional Deal Outcomes
AlburyCity and Wodonga Council today welcomed the Australian Government's commitment of $80 million to the Albury Wodonga Cross Border Regional Deal.
This funding is in addition to the previously-announced $37.8 million from AlburyCity and $12.1 million from Wodonga Council which will allow a range of important community projects to progress.
AlburyCity Mayor Kylie King said the opportunities through the Regional Deal had only arisen through the Two Cities One Community collaboration.
"Both AlburyCity and City of Wodonga have worked extremely hard in developing the partnership, which is really starting to pay dividends for our cross-border community," said Mayor King.
"Today's announcement really demonstrates what can be achieved when we work together, and the members of the Two Cities One Community partnership, Regional Deal Reference groups and Aboriginal Working Group members all deserve a huge pat on the back for their work in getting us to this exciting milestone."
Wodonga Mayor Kev Poulton said the commitment would pave the way for improvements that would deliver benefits to the community for generations to come.
"The delivery of this agreement is a critical turning point for both councils as we continue to work together to realise our combined vision under the Two Cities One Community partnership," he said.
"This is a hugely significant funding package that will make a real difference to the lifestyle and economy of the border cities and we look forward to continuing our close cooperation with the Australian Government to deliver to our community the opportunities that will flow from this landmark deal."
Find out more and see a list of the projects that are priorities within the Albury Wodonga Regional Deal.
***
---