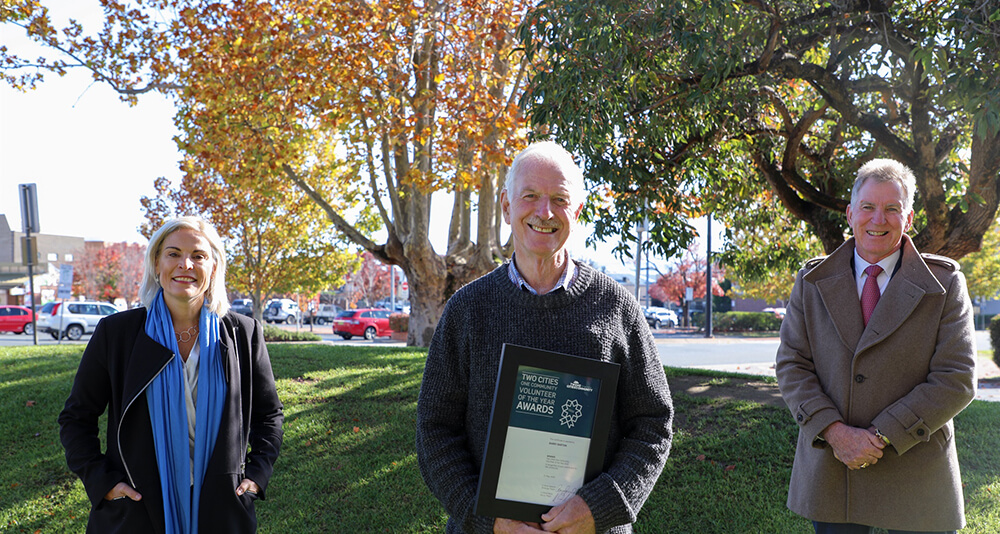 Meet our award winners
---
As a volunteer with the Bonegilla Migrant Experience, Albury Courthouse, St Matthew's Church and various council roles including Wodonga Children's Fair, Barry was selected for his diligence, dedication and can-do attitude.
Retiring to the region from Melbourne, Barry opted to immerse himself into many roles in the community to build connections after his 'tree change'.
"When we retired and moved into this area, volunteering seemed like a good idea to get involved and meet new friends and that's the way it has turned out," he said.
Gary Mawby was honoured for his work in the Wodonga community, winning The Bryan Watson Individual Volunteer of the Year Award.
Gary has volunteered with FoodShare, a volunteer driver for Community Access and Bonegilla Migrant Experience. He is also an active member of Rotary.
His caring and professional manner as well as his ability to work well in a team were just some of the reasons Gary was nominated.
"I started volunteering in 2011 as a way of giving something back to the community and for the opportunities that volunteering provides," he said.
Albury Wodonga Regional FoodShare Volunteer Team has been named of the Volunteer Team of the Year.
The team performs all warehousing and distribution work for the service.
This involves rescuing and transporting food from local donor organisations, operation of the warehouse and transporting food to local food relief agencies and schools.
About 15 volunteers work at FoodShare every day. They provide about 16,000 hours per year, which has been valued at more than $400,000.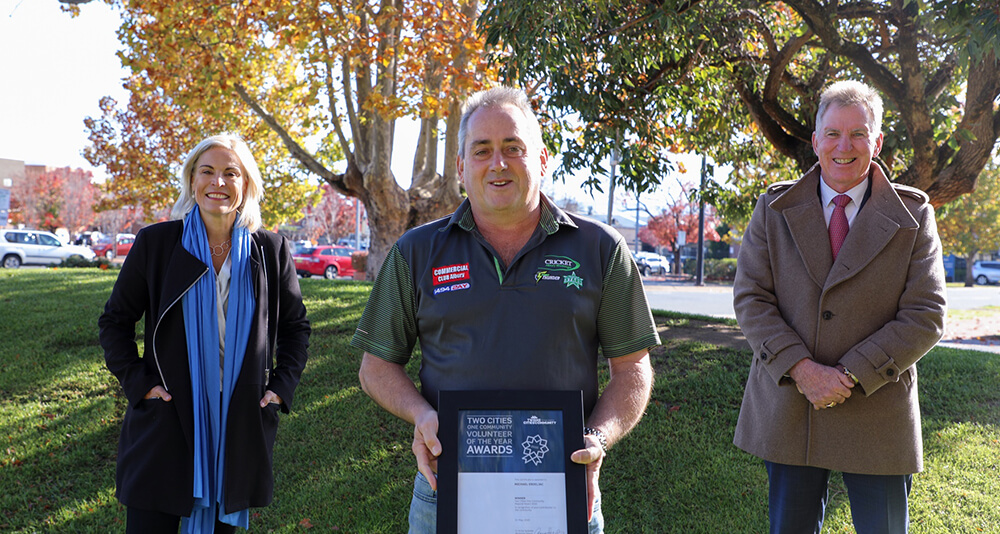 The Two Cities One Community Mayoral Award winner is Cricket Albury Wodonga chairman Michael Erdeljac.
---