Councils welcome border breakthrough
Councils welcome border breakthrough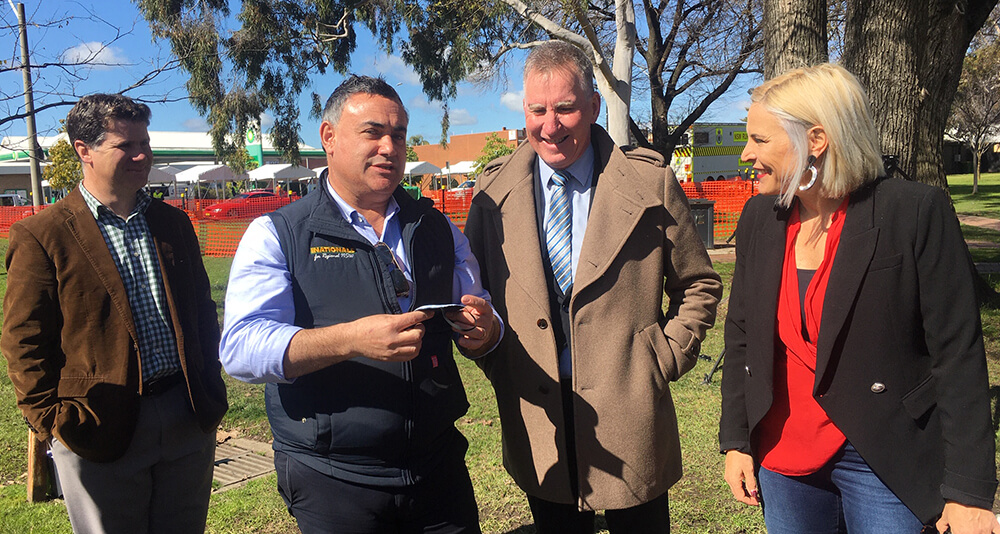 Councils welcome border breakthrough
---
AlburyCity and Wodonga Council have welcomed the NSW Government's announcement that the border entry zone will be widened to fifty kilometres from next week.
Deputy Premier John Barilaro revealed the change this morning, saying the new, wider zone would again allow permit holders to cross for "daily life" purposes and return the border community to something closer to normality.
Mr Barilaro also foreshadowed moves to create a 100-kilometre exemption for agriculture workers to cross, while quarantine hubs will be established on the border at Albury Wodonga, the South Coast and western areas.
AlburyCity Mayor Cr Kevin Mack said the changes would go a long towards getting local people back to work, particularly those who lived outside the existing two-and-a-half kilometre "blue zone".
"While there is a long way to go to get our lives and economy back on track, today's announcement was a good start and will come as a relief to many people," he said.
"This positive news results from tireless lobbying of the government by both councils, with the support of the local State MPs on either side of the border, and it's very pleasing to see the Government listened to the very real concerns we raised on behalf of our community."
While stage 3 restrictions remain in force in regional Victoria, Wodonga Mayor Anna Speedie said the expansion of the "bubble" was an important step towards recovery.
"By allowing people who were previously locked out of the bubble to more easily cross the Murray we can look forward to reuniting families, people in our outlying towns effectively re-joining their community and hopefully getting back to work as soon as possible," she said.
"But we continue to talk to the Victorian Government about easing restrictions in regional areas, particularly for those areas like ours on the border, to ensure consistency with our NSW neighbours and avoid confusion for those living within the border bubble.
"That we've managed to achieve this result is a great testament to people across the region who've endured hardship but never gave up trying to achieve a more just solution to our very serious border closure problem."
Victorians will still need valid permits to cross the border.
Both Mayors, however, have cautioned that the COVID-19 threat remains, and they've urged community members to continue to follow health safety guidelines and to avoid travel to virus hot spots.
---