Councils welcome Regional Deal
Councils welcome Regional Deal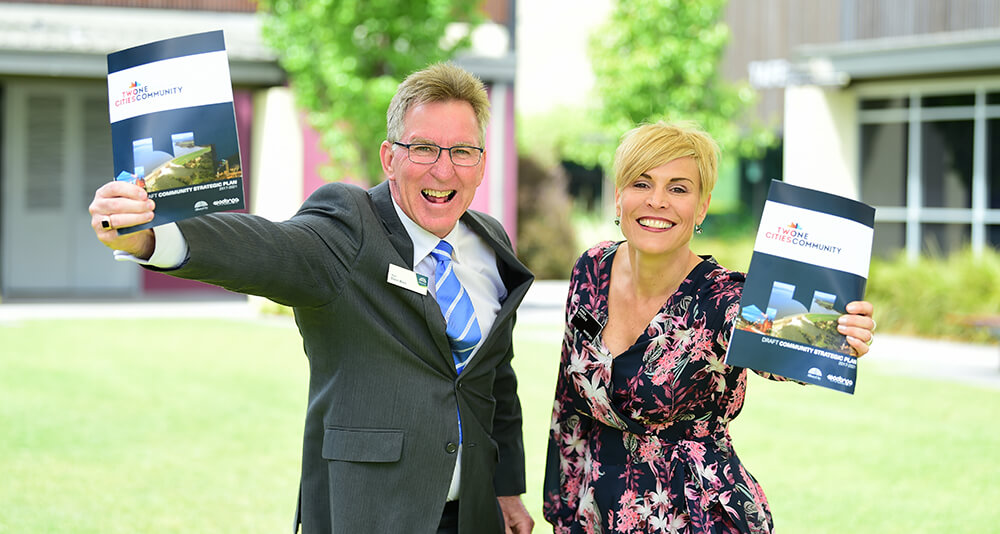 Councils welcome Regional Deal
---
Albury and Wodonga Councils have welcomed the Australian Government's announcement that the region will benefit from a Regional Deal aimed at growing the local economy, creating jobs and reducing economic barriers between the states.
Speaking at an historic National Press Club event in Wodonga, Federal Minister for Regional Services, Sport, Local Government and Decentralisation, Senator Bridget McKenzie, said initial funding of $3.1M would drive important strategic planning to help the region reach its economic potential over the next decade.
The first cross-border Deal ever made, it will bring together Federal, State and Local Governments to work with the community in developing a common vision for the region's growth.
AlburyCity Mayor Kevin Mack said the planning would further strengthen Albury-Wodonga's Two Cities One Community partnership for the benefit of the entire community.
"Thanks to this funding from the Federal Government we'll be able to work together to develop our economic strengths, identify opportunities for growth and reduce any barriers that might exist between the states," he said.
Wodonga Mayor Anna Speedie said an important part of the process will be to tackle those regulatory barriers that have the potential to limit the region's growth.
"With the support of the Federal and State Governments, we hope to make a real difference in not only harmonising cross-border business opportunities but also by identifying opportunities for investment that will pave the way for our joint economy to thrive," she said.
"This commitment is the result of three years working with government to secure support to continue the momentum of this unique partnership."
In an important beginning to the Deal, Local, State and Federal governments will formalise the plan by signing a Statement of Intent.

Albury-Wodonga combined is one of Australia's largest regional economies and both councils are excited by the opportunity to begin the planning to ensure even stronger growth in the future.
---