Mayors sign historic collaboration agreement
Mayors sign historic collaboration agreement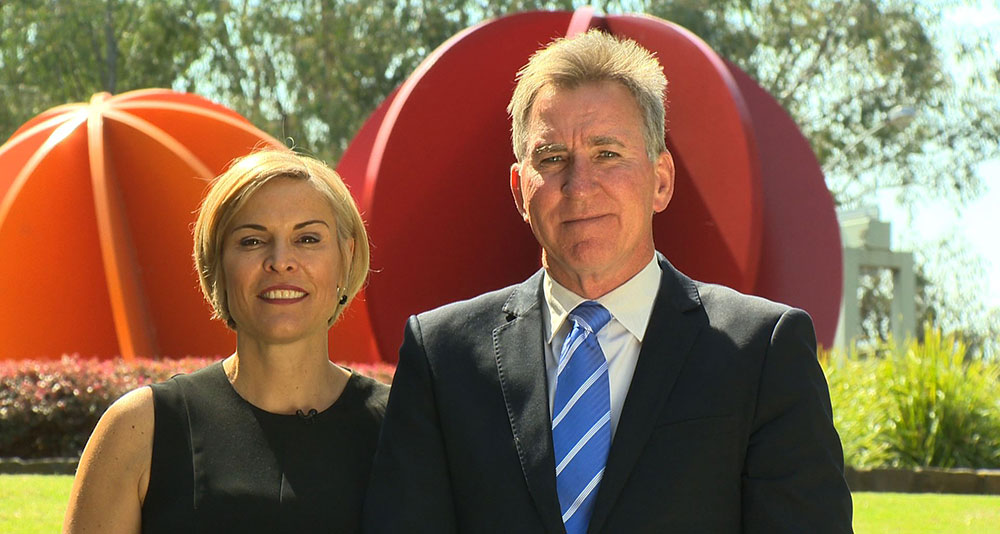 Mayors sign historic collaboration agreement
---
The Mayors of AlburyCity and the City of Wodonga today signed an historic agreement, pledging to work more closely together to plan, grow and develop the region.
In an Australian cross-border first, the two councils have developed a draft community strategic plan, drawing on the key priorities from their respective Albury 2030 and Wodonga 2033 plans.
AlburyCity Mayor Kevin Mack says it's clear from the consultation undertaken in developing Albury 2030 and Wodonga 2033 that both communities want the councils to collaborate to achieve better value for money and to have a strong, united voice to attract public and private investment.
"We are two cities, but one community sharing facilities, venues, infrastructure and services, so rather than duplicating what we do, it makes more sense to work together so we can achieve the best possible outcomes for our residents and ratepayers," Cr Mack said.
"Once, we saw the Murray River as a barrier. Now it's a symbol of the similarities between the cities and we're breaking down any remnants of that barrier by seeing the two cities as having one economy with the combined drawing power of more than 90,000 people to help us attract federal and state funding for developments on either side of the river."
City of Wodonga Mayor, Anna Speedie, says the agreement paves the way for a more co-operative and co-ordinated approach to planning, funding and building major infrastructure and facilities.
"We'll be looking at initiatives that provide shared benefit for both communities and that deliver value for money," she said
"Our priority in the first year will be to develop a joint Destination Management Plan, Economic Development Strategy, 'Smart community' framework and an integrated transport strategy.

"We also have an opportunity to partner with the Victorian, NSW and Australian governments to address cross-border issues and anomalies and to have far greater influence in decision making in relation to infrastructure investment."
The Mayors have described the agreement as monumental and a vitally important step towards achieving community aspirations and creating one of the strongest, most progressive regions in Australia.
The agreement was signed following consecutive extraordinary council meetings at the Cube in Wodonga today.
---